FACADE
---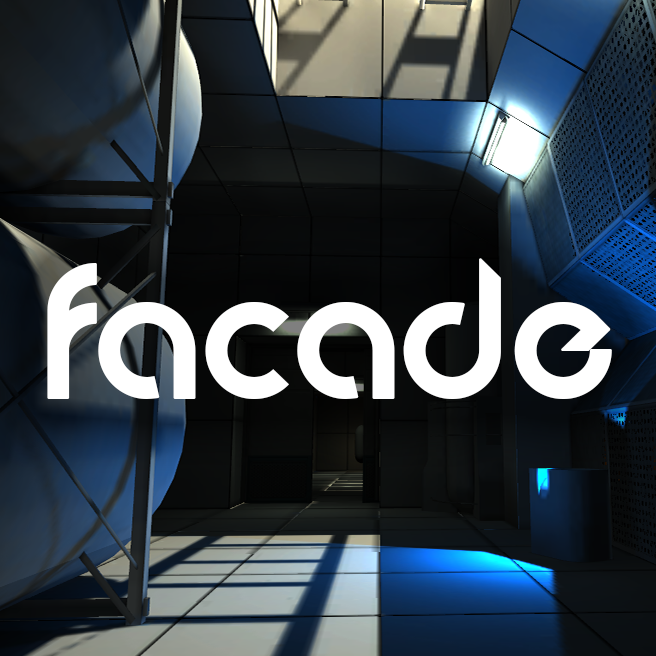 Team Size:
10+
My Role:
Programmer
Tools:
Unity
Language:
C#
Release date:
TBA
Platform:
PC (Steam)
Game Overview
Facade is a first-person, futuristic puzzle-adventure game, built in Unity, where you destroy, modify, and recreate the environment to solve puzzles and progress through the game. It is developed by a company called Zelcon Games, which is an indie team mainly located in Canada, but also has members from America and England.
My Roles
User Interface

When I first joined the team, I had the role of creating the games UI using the new Unity 4.6 GUI. My tasks involved creating the menu, options and pause screen. This task was interesting as when I joined the team, Unity 4.6 only just came out so learning how it all worked was great as it improved my skills and abilities.

Graphics

After the UI was close to being finished, I also started work on the Options Display section. This included resolution, quality, anti-aliasing and FOV.

Gameplay

I worked on adding a dialog system and a meter system which included health, sanity, hunger and energy
What the project taught me
Industry insight

Through volunteering with Zelcon Games, I learnt how a game development studios tackle aspects of projects. This included meetings, deadlines and the scrum methodology. It also helped me to keep to a coding standard.

Quick prototyping

My first task when I joined the team was to quickly prototype the user interface, in Unity 4.6. This wasn't an easy task considering Unity added a new interface system, though I was able to fulfil the task.

Meeting deadlines

An important factor when working with a games company is keeping to a deadline to get the project moving. I was able to meet most of my deadlines though it was a voluntary position whilst I was in college, so indevidual projects sometimes got in the way.

Expanding programming knowledge

UI and graphics I have never touched on, and this project let me experience that. I feel confident to jump in on other aspects of code I am not familiar with, and usually manage to produce something good.